Jukebox Hire for Pubs, Bars and More
Jukeboxes have evolved in the digital age to become a centrepiece of any lively party or social gathering. With the integration of cutting-edge touchscreen technology, these devices have transcended their traditional roles and become versatile entertainment hubs. Whether you're running a bustling pub or an upscale party venue, jukeboxes can be tailored to suit your specific crowd.
Imagine a scenario where patrons of your pub can interact with a state-of-the-art video jukebox through a seamless touchscreen interface. This innovation takes the jukebox experience to new heights, allowing your customers to handpick their favourite tracks, creating a vibrant and personalised musical backdrop. The technical finesse behind the installation ensures that your patrons can effortlessly browse and select songs that resonate with their tastes, enhancing their overall experience.
Incorporating digital features, like intelligent music profiling, allows the jukebox to adapt to the preferences of your venue. If your establishment is frequented by rock enthusiasts, the jukebox can curate playlists that cater to their musical inclinations. Similarly, if your bar attracts a young, trendy crowd, the jukebox can seamlessly integrate the latest hits, ensuring that your patrons stay engaged and entertained.
But the digital revolution doesn't stop at music. Imagine transforming your venue into a multimedia extravaganza by linking video screens to your premium video jukebox. This move transcends auditory pleasure, introducing a captivating visual dimension to the entertainment. Your customers can handpick not only their favourite tracks but also the music videos that resonate with them, turning your pub into a dynamic and interactive space.
The technical prowess of this installation goes beyond mere convenience. The setup enables you to program advertisements, messages, and promotional content, offering a plethora of advertising options to enhance your revenue streams. You can even engage your patrons by allowing them to upload images and photos, fostering a sense of ownership and connection with your venue.
When considering such a transformation, the question of cost naturally arises. However, the investment is justified by the potential for increased footfall, customer engagement, and revenue generation. With a comprehensive supply and install package, our experienced engineers will handle the technical aspects, ensuring a smooth and hassle-free integration into your venue. Having worked extensively within the licensed and hospitality industries, our team understands the importance of maintaining a service-centric environment while introducing technical enhancements.
So, if you're aiming to hire a jukebox rental that redefines entertainment, look no further. From music aficionados to social butterflies, our jukeboxes cater to diverse tastes, creating an unforgettable atmosphere that leaves a lasting impression on your patrons. Elevate your venue, foster memorable experiences, and turn up the volume on your establishment's success. Contact us today to explore the possibilities and discuss how our innovative jukebox solutions can transform your pub or party space.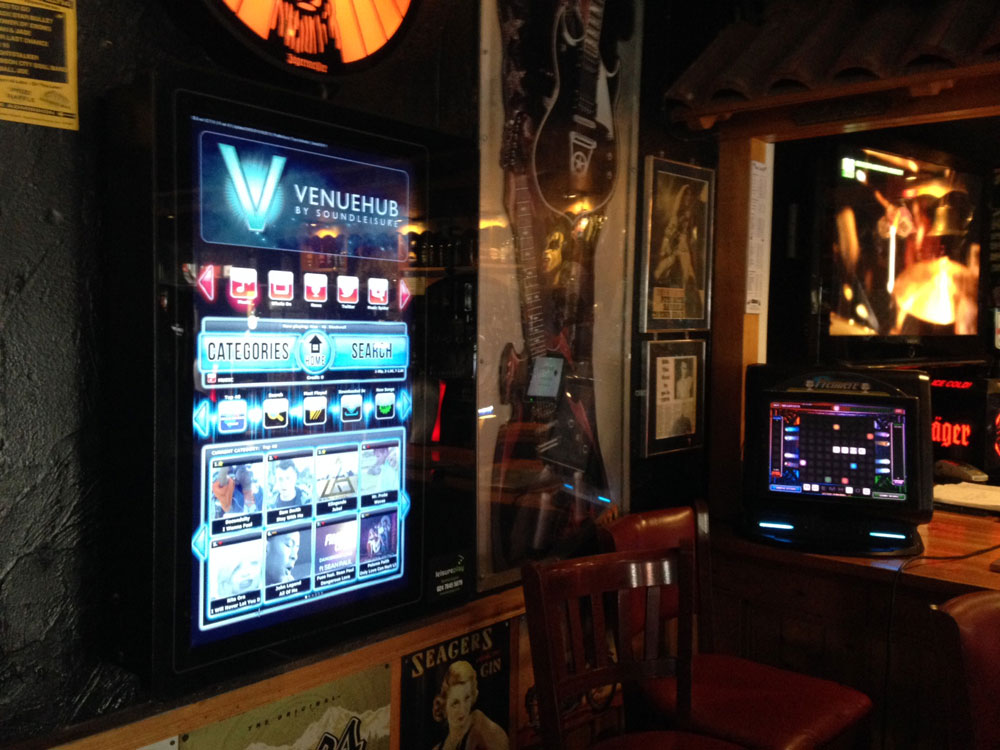 Sound Systems
£
Large or small; unique, versatile or idiot-proof; discrete or in your face! Whatever your requirements we have the experience and skills to create the right sound system to meet your needs. Our consultation, design and installation service is backed up by our maintenance and service packages, which are standard with all rented systems, ensuring continuity of care from concept to implementation and beyond.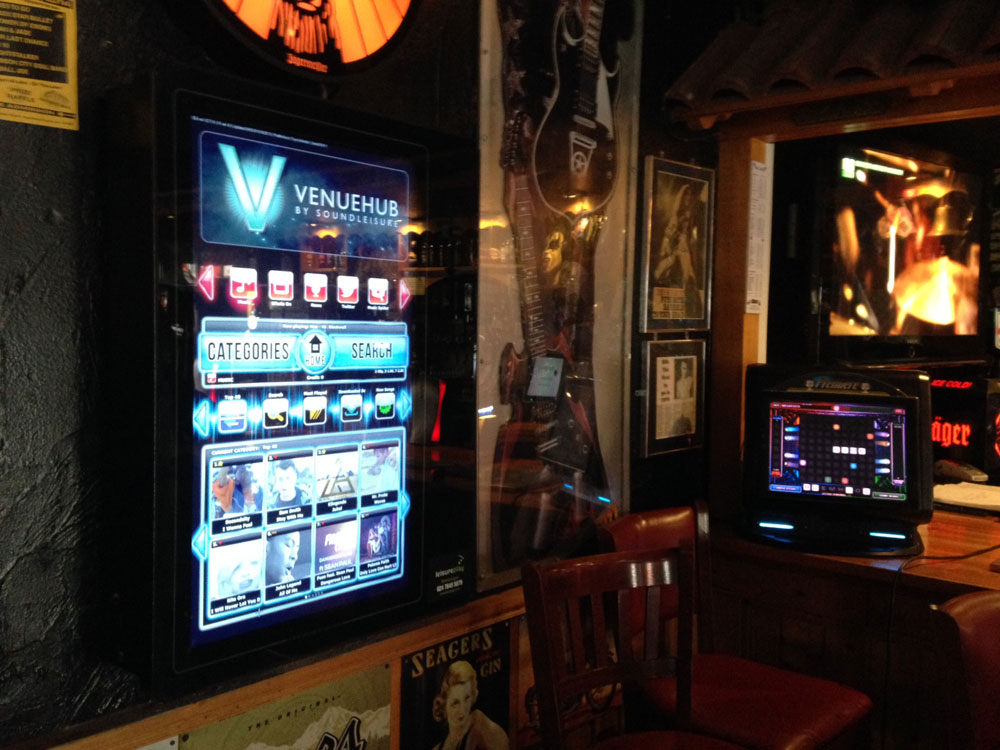 Video Jukeboxes
£
Jukeboxes are an effective way to not only create atmosphere in a venue but also to attract new customers in from the street, if they hear a song they like, they will be more likely to stop by for a drink or two. With a video jukebox, you can link video screens to a top-of-the-range video jukebox, to allow your customers to choose what they watch. All the latest trending videos and hits will sync straight to your screen and with advertising options included, they are profitable for everyone – just get the tunes blasting.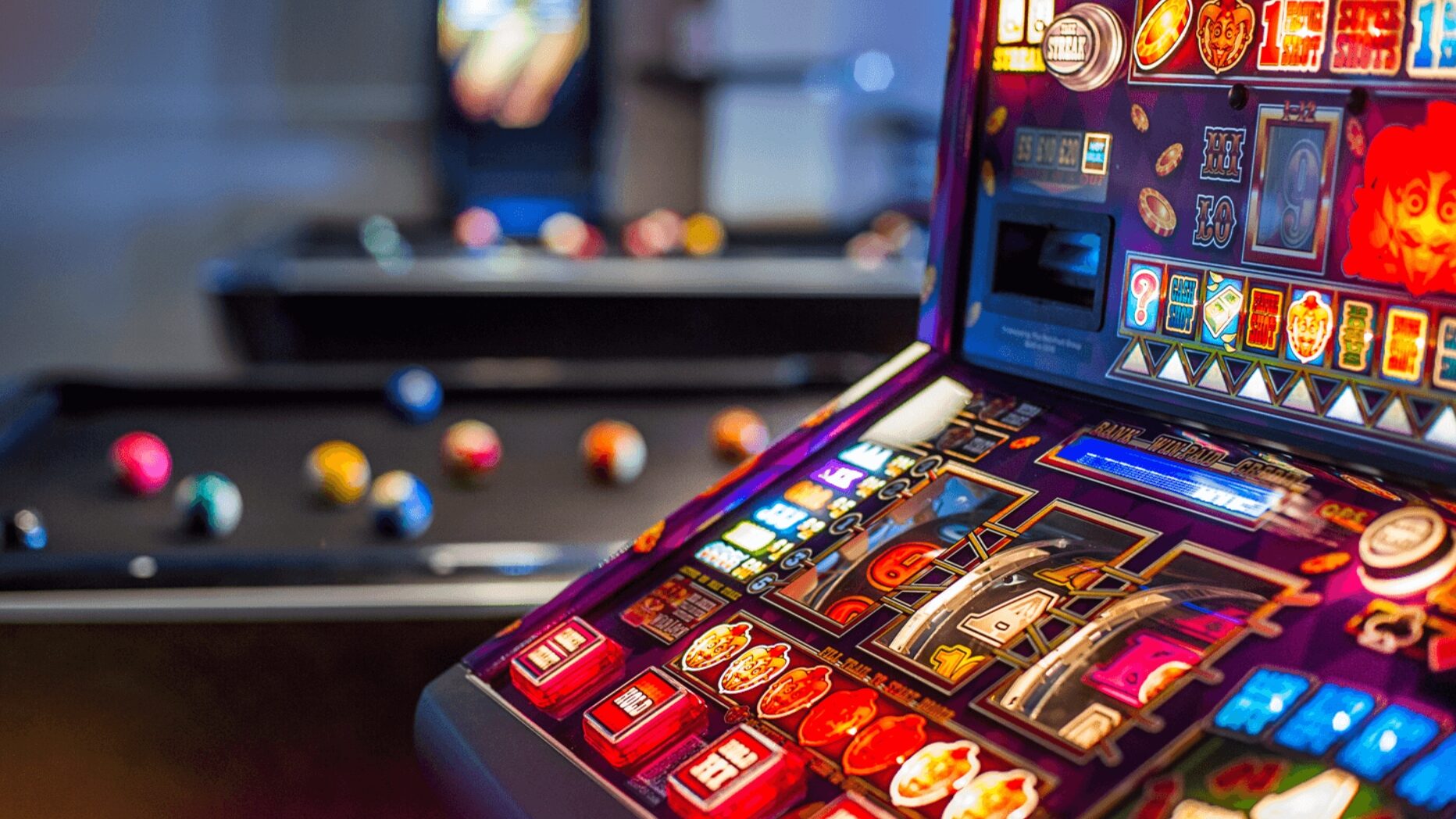 Jukebox Machine Hire Enquiry
Call our Manchester office on 0161 870 7777 to speak to our friendly team for a free no-obligation consultation and to hear about how you can get video jukeboxes installed on your premises FREE with no monthly costs!

Contact Us
If you are interested in speaking to us about our products or maintenance, please get in touch.