Flexible staff room pool tables for your venue and budget
A pool table in your staff room provides a great outlet for your staff to unwind during their lunch and rest breaks. We supply them either on profit share on rental. If you choose the rental option, we can set the price of play at a level of your choice, you might even choose to make it free to play. As ever, we will do our best to match the décor of the room and ensure that it's sited to allow plenty of room for unrestricted play. We will supply all the ancillary equipment such as cues, chalk, rests, covers etc so the venue need not look any further than Manco for all their pool table needs.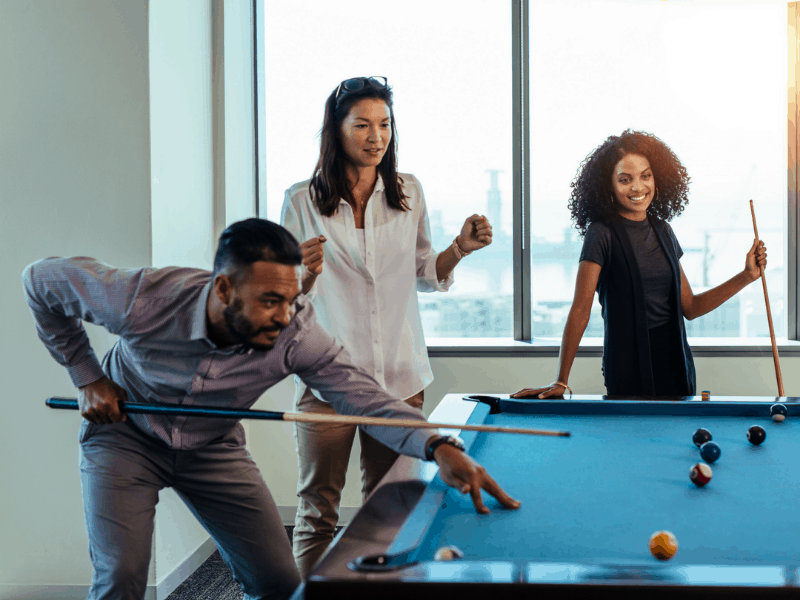 Though the aesthetics of your table are probably not the highest priority when siting a pool table in to a workplace common room it won't cost you any more for it to look right so why not take a moment to look at the options? With a huge range of veneers cloth types cloth colours and balls we can supply you with a bespoke table to fit seamlessly into your venue. Contact Manco Automatics for full information on hiring Supreme Winner or Supreme Prince pool tables.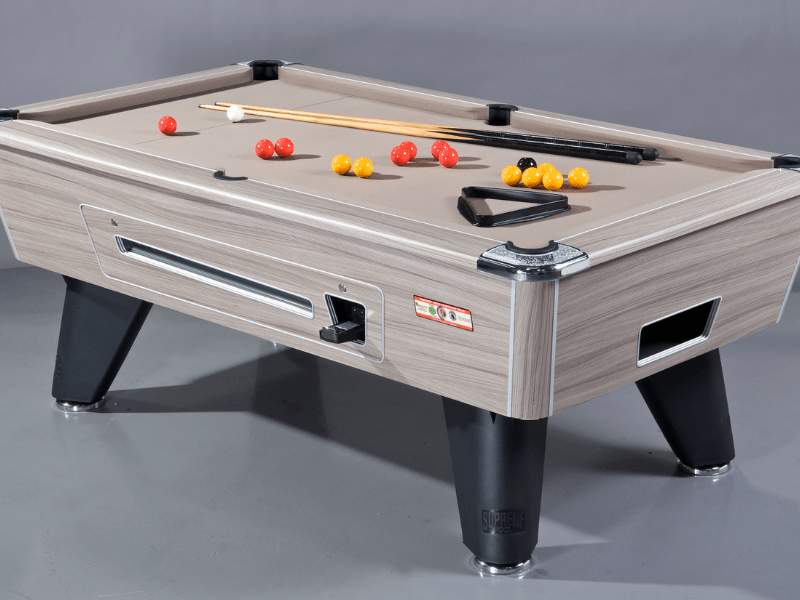 Getting the price of play right is vital if you are to maximise your earnings from your table and maximise the fun for your staff. Most common rooms opt for 50p play; cheap enough for staff to play every lunch and breaktime and expensive enough to make for good returns for you.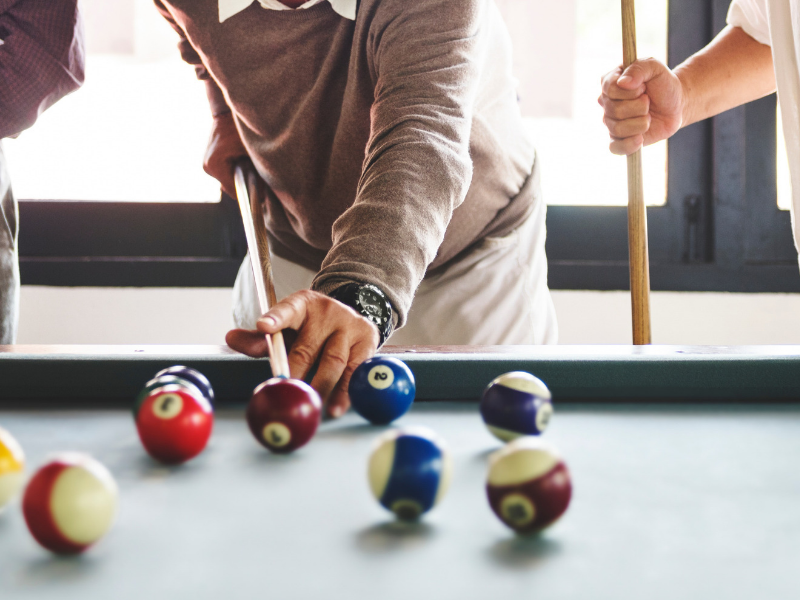 We supply either 6' or 7' tables. But remember that when choosing your table a 4' perimeter around the table is required for comfortable play. For detailed table measurements see table below.
6' Winner / Price Table
Length
1883mm / 1913mm
Width
1109mm / 1139mm
Height
835mm
Playing Area
1600mm x 826mm / 1676mm x 902mm
Weight
193kg / 215kg
7' Winner / Price Table
Length
2113mm / 2141mm
Width
1197mm / 1226mm
Height
835mm
Playing Area
1829mm x 914mm / 1829mm x 990mm
Weight
230kg / 255kg
Laminates
Aluminium
Amberwood
Beech
Black Pearl
HG Marble
Walnut
White Pearl
Other Colours On Request
Wool Cloths
Green
Red
Blue
Burgundy
Black
Purple
Grey
Other Colours On Request
Simonis Speed Cloth
Green
Red
Blue
Black
Other colours on request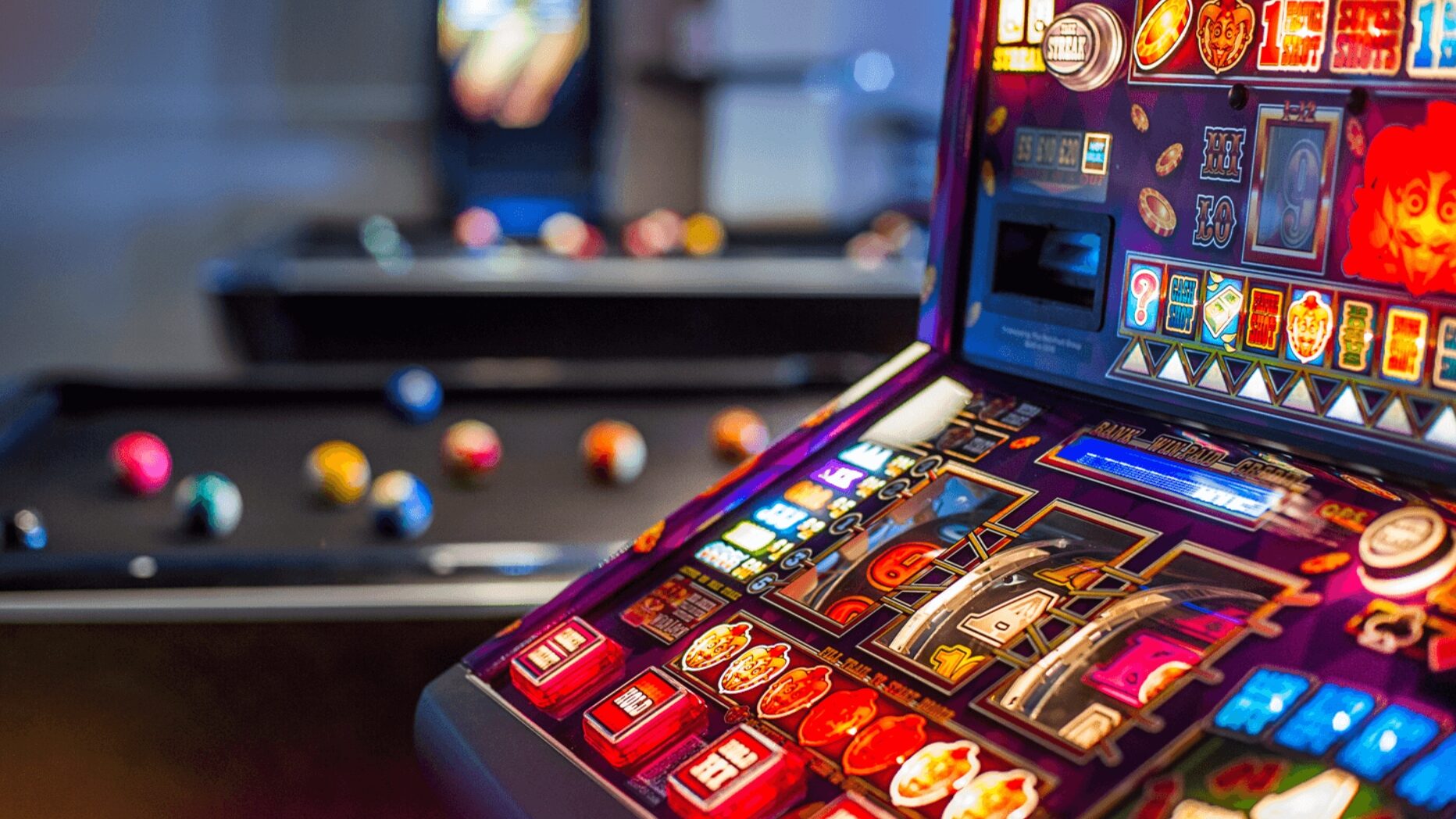 Staff room pool table enquiry
Call our Manchester office on 0161 870 7777 to speak to our friendly team for a free no-obligation consultation and to hear about how you can staff room pool tables installed on your premises FREE with no monthly costs!

Contact Us
If you are interested in speaking to us about our products or maintenance, please get in touch.